Services at Clearwave
Radio Advertising Creative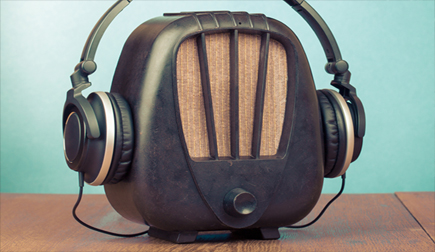 NO PONYTAILS HERE!
ClearWave is all about Radio advertising results!
Let's face it: You don't advertise because it's fun.
You advertise because you want results.
You want a return on your investment.
The good news is that here at ClearWave our copywriters are specialists in getting results for advertisers.
For example, we recently wrote a series of scripts that played a part in a client selling 112 cars in a single weekend. On another occasion our writers wrote a series of ads that helped a window company move over £32 000 worth of stock in a single day!
Yes, we are creative. But no, we don't write creative ads for the sake of being 'whacky'. Everything we write is geared towards you getting results from your radio advertising. So, there's no ponytails here, but we have got a couple of thoroughbreds.
While we don't pay much attention to copywriting awards, we've won quite a few, including the London Internationals, Aerials, Fresh Awards, The New York Festivals.
With over 50 years combined experience, we are pragmatic and flexible - we work very fast. Try us.
Send us your brief via the phone, email, letter, carrier pigeon or smoke signals - we'll reply with first-class scripts - usually within 24 hours.
Of course, if you want us to be part of a Big Pitch, we'll even demo up the ideas for your presentation.
Music and Sonic Branding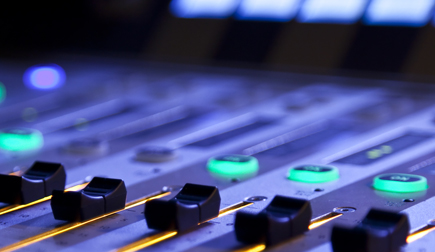 You know how it goes: You hear a song that you've not heard for ages, and you're instantly sent back in time to a special moment in your life - like your first kiss...or the time you were beaten up by a gang of skinhead bikers in Devon. Music has that magical quality that can create an emotion or feeling in someone's head. Here at ClearWave we can create music or 'sonic branding' with superior production values for every kind of media: radio, TV, websites, mobile apps and anything else you could think of that we can't right now.
Price: Competitive... Value: Huge
Because there's no licensing constraints to the music, so when you buy it for an agreed fee it can be used on any media for any length of time!
PLEASE NOTE: Yes, we do catchy jingles.
Here at ClearWave we also have a fully licensed MCPS music library for media use. Check out the library at www.clearwavemusic.com
On Hold Marketing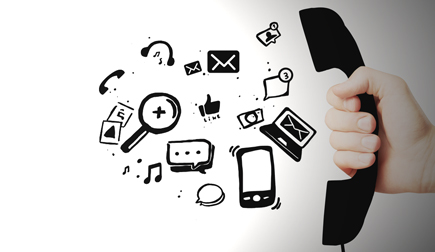 "Using effective on hold messages is proven to reduced caller hangups by 79%"
Here at ClearWave, we believe that on-hold messages shouldn't be called 'on-hold messages'. They should be called 'Telephone opportunities'.
Think about it: you've got a potential customer on the phone...and they're listening to 'Greensleeves'??
Instead, why not use the time they're waiting as a chance to tell them all about your latest offer or your brand values?
When they're well scripted, warmly voiced and precision-produced your on hold messages can be the difference between a no-sale and a sale.
Of course, we make the whole process very simple and stress-free.
We have produced all forms of on telephone audio from short messages to fully automated telephone systems for many big national brands, including Matalan UK.
Podcasts and Audio Books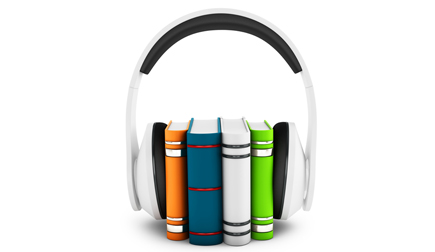 Audio, audio everywhere - and not the time to think!
Podcasts, Audiobooks and Web Audio
In the 21st century, there's audio for everything - sports, news, hedgehog spotting and igloo building.
This is the age in which we live. Every individual and business increasingly uses audio. From websites to translations, Audiobooks to presentations, podcasts to announcements...when we can't be reached with video, every other part of lives has become a niche to fill with audio. The good news is that every copywriter and producer at Clearwave is regularly challenged to create audio or video that engages an audience in many different spheres.
Podcadts: Brand Enhancer and you become the opinion leader!
Whether it is a one-off production or a series of podcasts, podcasts are a great way to communicate to your customers and industry allowing you to become more than just influential - you become an opinion leader, while enhancing your brand.
Audiobooks / Audio Guides
Bring your story / product to life in audio! We produce full audiobooks and narrations. The expanding world of iTunes means there has never been a greater demand for audiobooks. We also produce Audio Guides for museums or events.
Web Audio / Web SEO Copywrtiting
Yes, graphics are important on a website. But don't forget the sound and words! Not only are our copywriters experienced and skilled in SEO copywriting and making your website more engaging and 'selly', we'll create scintillating audio that keeps people on your page longer. Don't forget we can do the sound for your video, animations, product launches, iPad / iPhone applications and training tutorials. Let's talk about finding the best voice to represent you. We'll record and edit to make your project more than just great. Lets make it phenomenal...
Events Audio
Increase your visibility long after your event or trade show by releasing keynote speeches, presentations and discussions to your existing and new members.
E-Learning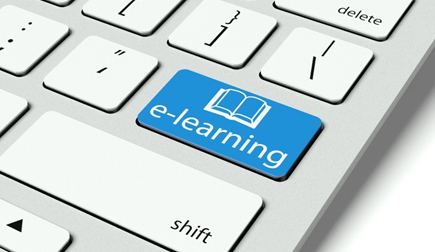 At ClearWave we provide a reliable service and the highest quality audio for your e-learning project. It's here that our copywriter comes to the fore: great script writing. Get that right then enhance it with the best voiceovers.
PLEASE NOTE: we guarantee reliable delivery of all audio on time every time. We meet deadlines!
Perhaps you just want a straight voiceover? Check.
Let's Talk.
Video Production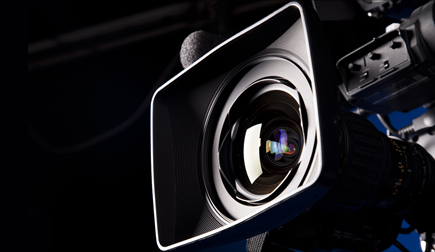 Who says your corporate video can't look a million bucks?
These days anyone can make a film. Even a standard mobile phone has the facility to film and edit a corporate video. Unfortunately your mobile phone lacks an important app that would make it more than just watchable: skill.
We've won international screenwriting awards in Hollywood and New York and we've created highly effective films and videos for clients throughout the UK.
You can have a video that looks like it was made in LA for a fair price (call us and ask!).
Now for the Techy bit (sleep well) Professional Mac & PC setup running Adobe, Premier Pro, After Effects, Illustrator & Photoshop, Serato Video (HD Live Video Playback), Breakaway LIVE, Motion Graphics/3D Logo animation, Sony HDR-Z1 HD Broadcast Cameras, and pro LED lighting rigs.